Sara Nguyen – Registered Dental Hygienist
I've been with Murray Dental Care for eleven years now. I was born and raised in Sunnyvale, and I attended Homestead High School before graduating from Foothill College in 2006 with an associate degree in biological sciences.
I love the awesome teamwork we have at our dental office. I love the work I do every day, striving to be in tune with patients' concerns and needs, getting to know our patients, and providing great customer service.
Ever since I was young, I have always loved science especially biology, I wanted to follow in my mother's footsteps of being a dental hygienist. Building relationships with our patients and educating them on how to best care for their health is an extremely rewarding aspect of this job.
I'm very family oriented, and am lucky to have grown up in a family of six who still reside in the Bay Area. I currently live with my husband and our two cats in Santa Clara. While I'm not at the office, I enjoy traveling, spending time with family and friends, watching sports, camping, and hanging out with my cats.
Brynn Diehl – Business Assistant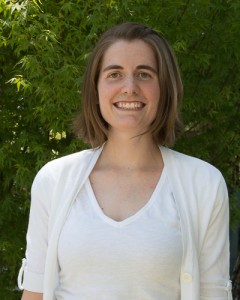 I joined Murray Dental Care in 2002 starting as a sterilization technician before moving to the front office where I work as a business assistant. I graduated from San Jose State University in 2008 with a bachelor's degree in anthropology.
My favorite part of working at the office is interacting with the wonderful team we have here. I enjoy being diligent in my work to ensure that the business side of our practice runs smoothly so that the focus can remain on providing our patients with the best possible care.
My father is a retired dentist and my mother is a registered dental assistant, so working in a dental office is in my blood. When I'm not working, I enjoy exercising my brain by solving all sorts of puzzles. Whether it is LEGOS, models, or furniture, I enjoy putting things together. I also love spending time with my family, whether at home or out exploring.
At Murray Dental Care, we are committed to improving your oral health. Our dental team is friendly, skilled, and caring, and we look forward to caring for your family's smiles. We invite you to contact our dental office in Cupertino, California for more information and to schedule your visit with our gentle dentist, Dr. Murray. We are eager to care for you!