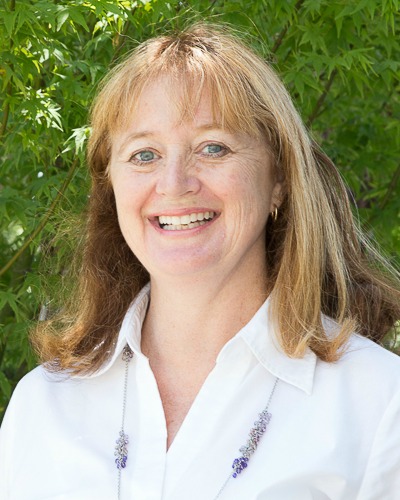 Anne Murray, D.D.S.
Dr. Murray graduated from Creighton University School of Dentistry in Omaha, Nebraska after receiving her bachelor's degree from UC Davis. She is committed to furthering her dental education and received her Fellowship in the Academy of General Dentistry (AGD) in New York in 2001. She attained this award by completing 500 hours of continuing education and passing an arduous written examination. In addition, Dr. Murray is a spokesperson for the AGD and has many quotes in media outlets such as KFRC radio station, Redbook magazine, Parenting, Reader's Digest and US News. Most recently she was interviewed at Bay Area Dental Success about advances in her practice using her exciting new laser that can do fillings with no anesthesia!
Dr. Murray has been actively involved in many committees with AGD including the Internet Council, Long Range Planning Council, as well as the Communications Council. She is also a member of the American Dental Association and the Santa Clara Dental Society. Dr. Murray recently finished a six year term on the Board of Directors for the Santa Clara Dental Society.

Technology has always been a passion of Dr. Murray's. Making her patients appointments as enjoyable and easy as possible is something for which she strives; always keeping up with the latest advances and improvements in dentistry. Ask us about those recently discovered with her new Solea CO2 laser!

Dr. Murray spent many of her early years working in a pediatric dental office and loves to see kids. She has worked in this office for over 25 years. She took over ownership of the practice in 2002, right around the time her second daughter was born (it was a busy year!). In their "spare" time, she and her husband enjoy assisting with their younger daughters' activities in high school and hearing about her older daughter's engineering projects at college.

Come visit our Cupertino dental practice and see how easy and comfortable it is to be treated by a quality dental office! We look forward to meeting you soon.